[Giveaway closed]
Hello, old Friends and new Friends!!!
So glad to be meeting so many new #womenofstrength this weekend!  Been so much fun and so #upliftingandinspiring!  Keep those RHONNA DESIGN GIVEAWAY tags coming!  You have until tomorrow night to spread love & joy for some women in your life by telling us what makes their heart shine under the giveaway image.
For those that are new, today is Service Sunday on my IG where I give an idea for an act of kindness or service to do during your week or to tuck away for the future. It has been a while since I've posted a #ServiceSunday idea, so I decided to post our little fun road-trip way of spreading sunshine and kindness!  A little sneak peek for my girl, chelsea, who I've been working on an awesome RAOK (Roadtrip Acts of Kindness] roadtrip kit for. #surprise #RAOK #roadtripactsofkindness.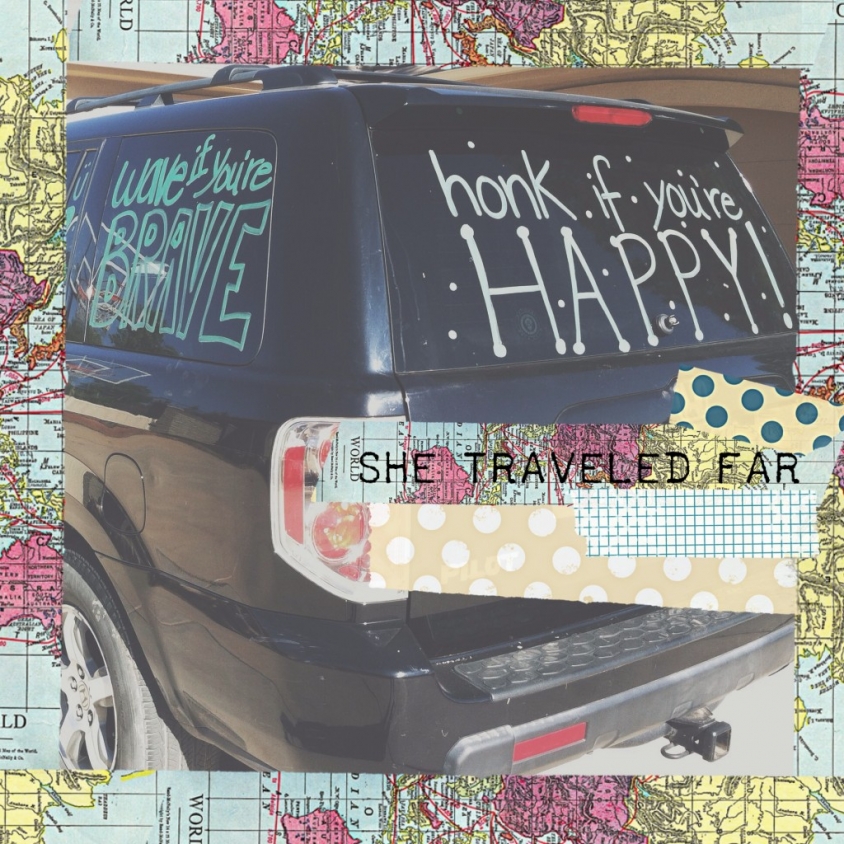 The picture says it all!  I can't even begin to tell you how much fun this is!  Seriously!  It hasn't gotten old and has been a super fun way to get miles of smiles between us and fellow road trippers!
You HAVE to try it on your summer road trips.
I guarantee the kids and you will be entertained for miles.
1.  Buy window writer from craft store
2.  Write these phrases on your car windows.
"HONK IF YOU'RE HAPPY"
"WAVE IF YOU"RE BRAVE"
"MILES OF SMILES"
3.  Honk, smile and/or wave back when road trippers follow your words! A must!!!
Have a fabulous Sunday night!!! Xo